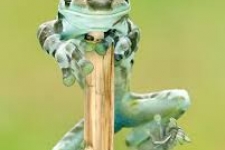 Curiosity Session and Cocktail on 24 March at 18:00
They say that curiosity killed the cat.
We say that curiosity created the Leader!
We are launching our activity on 24 March in Brussels with a Curiosity Session that will explore various areas of our Leadership Workshops.
Here's just a few questions to stimulate your curiosity:
- What if you discovered how the subjective nature of reality allows you to create a better, enhanced, version of yourself?
- What if you were able to quickly access your ressources to optimise your professional and personal life?
- What if you knew how to take ownership of your life by understanding how you can create your own paradise… or your own hell?
What if this was all possible, and quite simple too?
Please join us for the introductory Curiosity Session and Cocktail on 24 March 2015 at 18:00!
Programme of the Curiosity Session:
- Opening and welcome at 18:00
- A 1hr30 complimentary workshop with a few concrete tips and tricks to feel more confident, create more impact and become a better leader of your career and life
- From 20:00: a complimentary networking cocktail
The session is for anyone, in any job, who wants to take his/her career to the next level and be noticed for his/her excellence.
To register for this event, please send an email to catherine@geckostrategies.com and give us your contact details, as well as your job title and the organisation that employs you. The venue will be sent to the registered participants.
If you can't attend and would like to receive information about our first Self-Leadership workshop on 28 April, do let us know!
Meanwhile, here's something to read about self-leadership https://geckostrategies.wordpress.com/2015/02/24/the-first-person-you-need-to-lead-is-you/