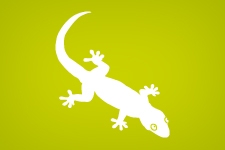 Leadership: improving the quality of your presence, attention and intention
Influence and impact
This workshop gives you the tools and techniques to become highly effective in communication, influence and interpersonal skills, so that you can integrate them and adapt them to your own influencing style.
When you have completed this workshop, you:
understand how humans communicate, and how their "operating system" shapes their experience; how this influences the way they communicate, both verbally and non-verbally;
know the shortcuts to establish rapport with others, and start influencing people almost instantly;
know what to observe and how to listen actively to understand the other people's values and drives;
are able to determine your influencing objectives and to condition yourself to reach them;
are aware of how to enhance your impact with simple tips to become more confident, more powerful and warm, in order to give others a great impression;
are able to give constructive feedback to individuals and groups;
have developed your flexibility to improve interactions with others, adapt to difficult situations and people, and turn challenging situations into opportunities;
know how to use the universal shortcuts to influence, identified by business psychology researchers.
This workshop is for you if you wish to improve in the following areas :
Communication: active listening, assertiveness, behavioural flexibility;
Negotiation: influence with integrity (win-win);
Management: motivating others by understanding what makes them click;
Leadership: improving the quality of your presence, attention and intention.
"The key to successful leadership is influence, not authority."
Kenneth H. Blanchard