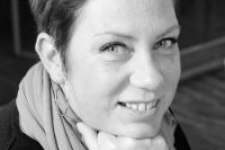 If someone is going to manipulate your brain, let this someone be yourself!
Gecko Strategies Team and Partners
Gecko Strategies is a Team of two talented and passionate Partners, Catherine Piana and François Delcourt, who have decided to move and shake the world of training and people development. Their philosophy could be summed up as follows: most trainings have the same buzzwords, give the same promises and just don't deliver. We want results, we want long-term, authentic and result-driven relations with our clients. Our methods are science-based and proven. Actually, they are the only methods that actually create long-lasting results.
Catherine Piana
What fascinates me is how people function and communicate. As a linguist and translator by academic background, I realized the complexity of getting the message right in another language. As a lobbyist I learned to define and pursue common objectives, and influence authorities with a win-win spirit. And finally, as a trainer and coach, I help people and organizations unlock their resources and potential, so that they can go and get what they want.
I spent 23 years in the European Lobbying environment, of which 16 as the Director General of a European Trade Association and 4 as the CEO of a Worldwide association.
One afternoon I attended a workshop on "Improving communication thanks to NLP" and it was a shock for an experienced lobbyist to discover that NLP, the tool of influence, was not commonly taught in the most important lobbying place in the world. I then decided to learn NLP for 2 years, up to the Master Practitioner certificate. I gave internal training to my team and started giving training to other organisations. After a couple of years, and a Trainer Certificate, I decided to create my own business, Gecko Strategies, met François, realised we had a common vision and complementary talents and we became Partners.
Education and Training
MA in Translation (English, Italian and French), Distance-learning MBA, Certified NLP (neurolinguistic programming) Master Practitioner, Certified Trainer, Life Coach, Identity Coach, NLP for Businesses, Certified in Ericksonian Hypnosis and Reprocessing Therapy.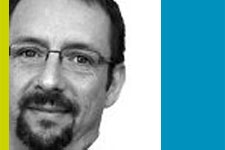 If someone is going to manipulate your brain, let this someone be yourself!
François Delcourt
François is an HR and people development expert, with a focus on designing and delivering training in leadership, team development, leading and managing change in the petrochemical industry, banking sector and telecommunications.
18 years + as a Leadership Development Consultant, Trainer and Coach
Executive Coach
NLP Master Practitioner, Trained in NLP for Businesses
Insights® Accredited
Therapist in Ericksonian Hypnosis
Academic Background: MA in Psychology – UCL Belgium (1991)